Thaddeus and his wife Michelle were walking towards their car in a parking lot around one-North area when they noticed what seemed to be an abandoned kitten in a drainage. They discovered that the kitten was almost lifeless and slowly being mounted by ants. Determined to save the abandoned kitten, the couple brought it home and nursed it back to life.
In Singapore, a drainage is colloquialy referred to as "longkang" and thus started the story and adventures of "Remy, the longkang cat".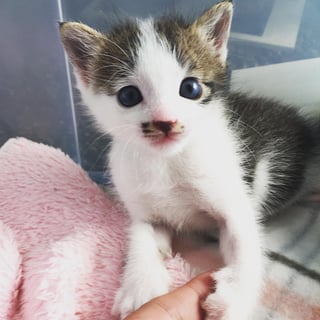 Remy was perhaps only a week old when he was found because his eyes were still shut. It rained heavily the day before Remy was found so the couple speculated that the mother cat might've forgotten about him while moving his siblings to seek shelter from the rain.
An extended family of fosterers nursed Remy to full health. At one time, he was even an honorary employee at one of Singapore's tech startups where his foster Dad is COO. Even the startup's employees took turns feeding and nursing Remy throughout the day. Remy easily endeared himself to many people, he even has Facebook and Instagram pages.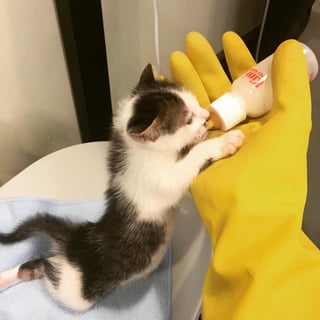 Once recovered, Remy's foster parents helped to find him a forever home, turning his life around. Today, Remy lives happily with his loving forever parents and adapted a new name: Rémi.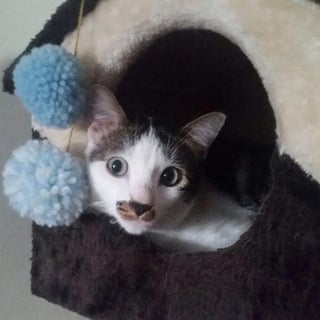 Far from being a longkang cat, Rémi now has all the comforts and joy a cat can ever wish for -- if they could -- and all thanks to that fateful day when two kind-hearted souls saved him from the gutter. Many lives were changed and touched since then.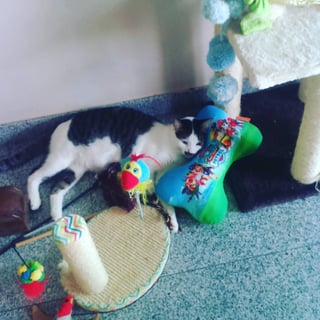 Thinking of adopting a cat like Rémi's forever parents? Check out an infographic about cat ownership expenses by clicking on the image below: